Many people will film to protect marble, what are the advantages and disadvantages of marble film, let Xiaobian explain to you today.
Marble film benefits:
The advantage of the film is that it can protect the marble and avoid bumps and scratches on the marble.
Because marble is more afraid of sharp objects, once a heavy object or sharp object falls on the marble material, it will leave a little pit, and in serious cases, it may directly leave a large pit, which is difficult to repair.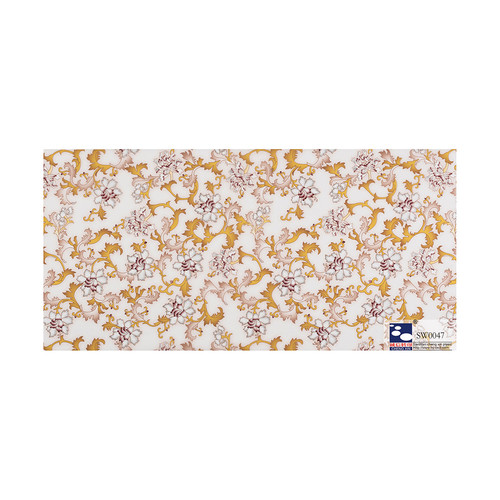 Marble film disadvantages:
Marble is elegant and beautiful, with natural texture. After the marble is filmed, it will affect its own texture and destroy the beauty.
If you don't have the film, the marble still needs to take good care of itself. When cutting food on the marble countertop, you should use a cutting board, and you should ensure that the cutting board has enough space for the food, so that you will not accidentally cut into the marble surface around the cutting board. . In addition, marble is easy to get stains, so the marble countertop should be wiped immediately after use, and the surface should be kept clean at all times.
Haiyan Sanwan Plastic Industry Co., LTD.
 is a building material enterprises mainly production of Hot Stamping Foil and PVC Film manufacturers, founded in 2000. Our factory is located in Haiyan city, Zhejiang province, about two hours away from Shanghai Pudong Airport and one hour away from Hangzhou Xiaoshan Airport. As 
UV Marble Foils Manufacturers
 and 
OEM UV Marble Sheet Foils Factory
, our company is mainly engaged in hot stamping foil and pvc lamination film production, which is use for pvc panel, pvc door panel, pvc marble sheet, pvc foam board WPC, MDF and so on. As the pioneer of the building decoration industry, We have good quality and many years of export experience. We serve customers in over 30 countries around the world. We supply 
Wholesale Foil for UV Marble Sheet
 and have different size and more than thousand design. Every year we open more and more new design.Nice to meet you here and welcome visit us in China!