Polyvinyl chloride (pvc) films can be broadly divided into two categories. One is plasticized PVC film, also known as soft PVC film (plasticized PVC film), and the other is non-plasticized PVC film, also known as hard PVC film (non-plasticized PVC film). ) among them, hard PVC occupies 2/3 of the market and soft PVC occupies 1/3. Soft PVC is commonly used on floors, ceilings and leather surfaces, but soft PVC has a softness (this is also the difference between soft and hard PVC), it is fragile and easy to store. Its scope is limited. What do you do? Rigid PVC contains no softeners, making it highly flexible, easy to mold, non-brittle, non-toxic, non-polluting and long-lasting, making it highly valuable for development and application. As the essence of PVC film is a vacuum plastic film used for surface packaging of various panels, it is also known as decorative film or adhesive film and is used in many industries such as building materials, packaging and medical care. Among them, the building materials industry accounts for the largest share of 60%, followed by the packaging industry and various other industries with minor uses.
The manufacturing process for PVC film is not complicated. A typical production line consists of a rolling mill, a printing machine, a back coater and a cutting machine. Immediately after the printer prints the design on the front of the film a film of only 0.3mm to 0.7mm is created and the backcoat is added to the back of the film by a backcoater. However, don't underestimate this layer of back coating. This is an important factor in ensuring the high quality performance of PVC film. The back coating is made of a special material and is a high strength bonding agent. Thanks to this back coating, the PVC film can be firmly integrated with MDF or other boards and will not adhere for 10 or 15 years. The biggest problem with regular veneers is that they don't solve the problem of film dropouts. Since the entire manufacturing process is carried out at high temperature (the temperature inside the rolling mill is 220 degrees), it has excellent light resistance and fire resistance and realizes high-quality PVC film.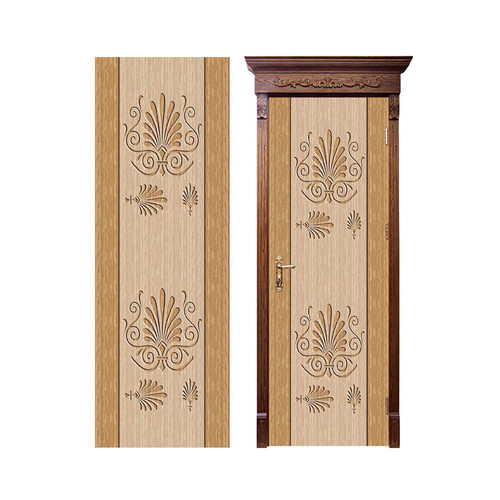 Haiyan Sanwan Plastic Industry Co., LTD.
 is a building material enterprises mainly production of Hot Stamping Foil and PVC Film manufacturers, founded in 2000. Our factory is located in Haiyan city, Zhejiang province, about two hours away from Shanghai Pudong Airport and one hour away from Hangzhou Xiaoshan Airport. As 
Custom PVC Ceiling Film Suppliers
 and 
PET Film Material Factory
, our company is mainly engaged in hot stamping foil and pvc lamination film production, which is use for pvc panel, pvc door panel, pvc marble sheet, pvc foam board WPC, MDF and so on. As the pioneer of the building decoration industry, We have good quality and many years of export experience. We serve customers in over 30 countries around the world. We supply 
Custom PET Film for PVC Ceiling/Door/Window Film
 and have different size and more than thousand design. Every year we open more and more new design.Nice to meet you here and welcome visit us in China!