PET hot stamping foil door film is an excellent choice for insulating and decorating your home. Unlike conventional door films, this decorative film does not require spray adhesive or a curing process. Its main material is PET/PVC. The process of hot stamping foil includes three layers: the base coat, the ink carrier layer, and the adhesive coating. The base coat is a clear film, while the top layer is a thin layer that fits to various substrates and materials.
Foil stamping is a process that uses heat to apply designs or patterns. The process of hot foil stamping can create decorative finishes, anti-counterfeiting measures, and other applications. Hot foil stamping is commonly used in packaging, banking, greeting cards, and commercial print. The foil can also be customized to meet the needs of the industry. It is a highly durable and versatile solution for a wide variety of applications.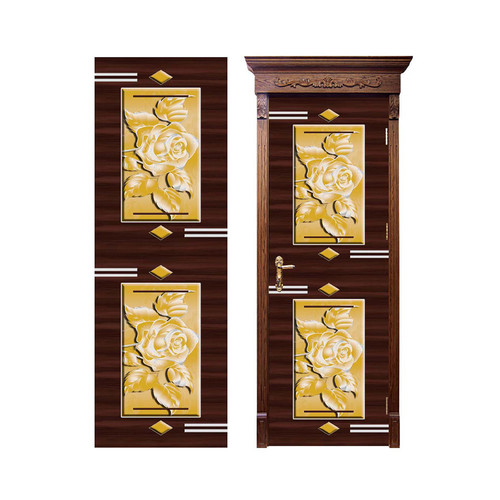 Haiyan Sanwan Plastic Industry Co., LTD.
 is a building material enterprises mainly production of Hot Stamping Foil and PVC Film manufacturers, founded in 2000. Our factory is located in Haiyan city, Zhejiang province, about two hours away from Shanghai Pudong Airport and one hour away from Hangzhou Xiaoshan Airport. As 
Custom PVC Ceiling Film Suppliers
 and 
PET Film Material Factory
, our company is mainly engaged in hot stamping foil and pvc lamination film production, which is use for pvc panel, pvc door panel, pvc marble sheet, pvc foam board WPC, MDF and so on. As the pioneer of the building decoration industry, We have good quality and many years of export experience. We serve customers in over 30 countries around the world. We supply 
Custom PET Film for PVC Ceiling/Door/Window Film
 and have different size and more than thousand design. Every year we open more and more new design.Nice to meet you here and welcome visit us in China!