PVC ceiling film is a decorative material that can be used on the ceilings and walls of your home. This film is available in a wide range of colors, patterns, and designs. Besides being aesthetically appealing, it has the added advantage of being resistant to both heat and moisture. It is also an effective insulator against indoor sound. This film is very easy to install and has low maintenance requirements.
This recyclable material can be recycled into film, fiber, and preforms. This plastic can be regenerated through two methods: internal recycling and external recycling. Both processes reuse the waste polymer within the production process. The former method uses the fibres from PET bottles and the latter process uses preforms and film scraps. By 2022, PET bottles will be the only form of PET that is widely recycled.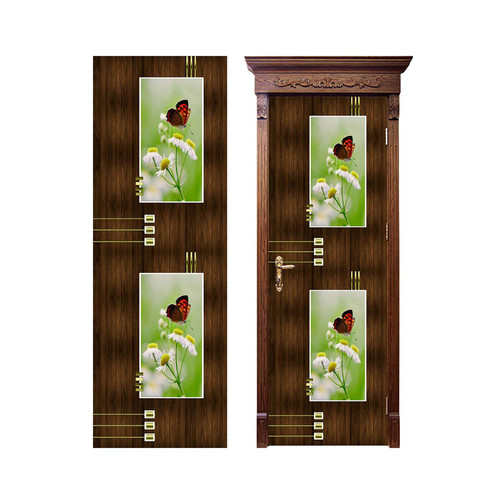 Haiyan Sanwan Plastic Industry Co., LTD.
 is a building material enterprises mainly production of Hot Stamping Foil and PVC Film manufacturers, founded in 2000. Our factory is located in Haiyan city, Zhejiang province, about two hours away from Shanghai Pudong Airport and one hour away from Hangzhou Xiaoshan Airport. As 
Custom PVC Ceiling Film Suppliers
 and 
PET Film Material Factory
, our company is mainly engaged in hot stamping foil and pvc lamination film production, which is use for pvc panel, pvc door panel, pvc marble sheet, pvc foam board WPC, MDF and so on. As the pioneer of the building decoration industry, We have good quality and many years of export experience. We serve customers in over 30 countries around the world. We supply 
Custom PET Film for PVC Ceiling/Door/Window Film
 and have different size and more than thousand design. Every year we open more and more new design.Nice to meet you here and welcome visit us in China!