Decorative door film is a great way to update the appearance of your door. There are many styles and colors to choose from. You can create the look of etched glass or frosted glass, and the films can be cut to fit any type of glass. You can also get films that give you the look of leather or wood, or use vibrant colors to update your flat or curved surface. The films are easy to install, and they can be repositioned and cleaned easily, too.
Door film can be applied to glass or sliding doors. The film offers privacy and protection from heat, and can give your door a unique look. In addition, it can help you make your front door stand out from the rest of the home, giving your visitors a first impression. The 3M FASARA series is a great choice because it has a variety of styles to choose from.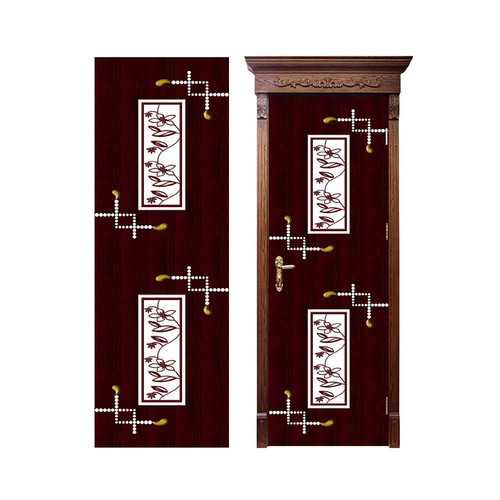 Decorative door film is an excellent way to improve the look of your home or office. The film is available in a variety of prints and patterns to suit any decor, and can also filter sunlight. It can be used on doors such as kitchen cabinet glass doors, bathroom shower doors, French doors, and more. The different types of decorative films can be combined to create a unique design for your home.
Other options include frosted glass. These types of films offer privacy while still allowing natural light to enter a room. They can be either partially or fully concealed, and even come in gradients for an eye-catching effect. For those who want to add even more privacy, 3M FASARA decorative films offer a selection of patterned film options.
Glass doors are aesthetically pleasing and practical as well. They allow for a beautiful view, are easier to clean, and are safer to enter. Window film also improves the appearance of your home and adds an extra layer of security. They also provide additional protection from solar glare and extreme heat, which are common problems in high-temperature areas.