Advantages of PVC Wallpaper for WPC
PVC wallpaper is also known as vinyl or Polyvinyl chloride. It is easy to clean, stretches easily, and is very durable. PVC wallpaper is also waterproof and has excellent water resistance. Unlike other types of wallpaper, it is not very expensive, but it is difficult to process. Some of its advantages are durability, water resistance, and scratch protection. The good thing about this type of wallpaper is that it can be applied to a variety of surfaces, including walls.
Another great feature of PVC wallpaper is that it is 100% waterproof. That means you don't have to repaint the wall again. Another great feature is that these panels are customizable in size, color, surface, and shape. If you'd like your wallpaper to look more unique, you can choose a custom design. Wallpapers are generally a simple one-inch thick. But WPC wallpaper is made of composite materials and can be cut into many shapes and colors.
It's also better for the environment. PVC-Free wallpaper doesn't contain dioxins, which are known carcinogens. It is also easier to dispose of than vinyl wallpaper. The HP PVC Free Wallpaper is flame retardant, mold and mildew resistant, and uses less-toxic latex inks. You can count on the manufacturer to stand behind their product. For more information, visit their website.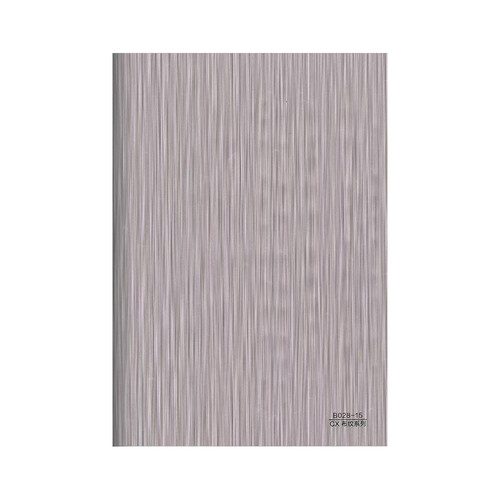 Haiyan Sanwan Plastic Industry Co., LTD.
 is a building material enterprises mainly production of Hot Stamping Foil and PVC Film manufacturers, founded in 2000. Our factory is located in Haiyan city, Zhejiang province, about two hours away from Shanghai Pudong Airport and one hour away from Hangzhou Xiaoshan Airport. As 
Wall Panel PVC Lamination Film Manufacturers
 and 
PVC Wallpaper Factory
, our company is mainly engaged in hot stamping foil and pvc lamination film production, which is use for pvc panel, pvc door panel, pvc marble sheet, pvc foam board WPC, MDF and so on. As the pioneer of the building decoration industry, We have good quality and many years of export experience. We serve customers in over 30 countries around the world. We supply 
PVC Lamination Film for Wall Panel WPC
 and have different size and more than thousand design. Every year we open more and more new design.Nice to meet you here and welcome visit us in China!